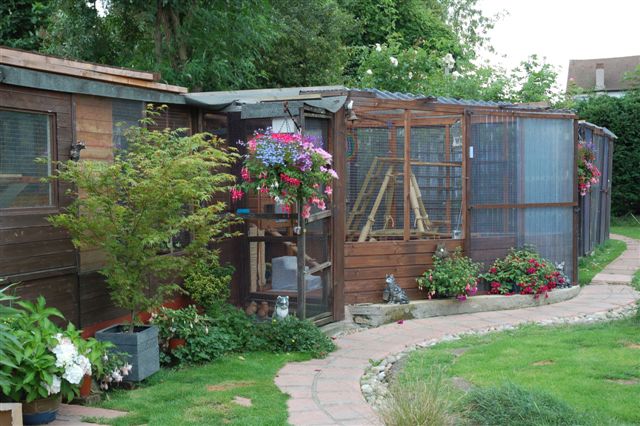 Welcome Home
Heated individual units with spacious runs
Family Units
Special diets catered for
Insurance cover
Personal attention at all times
Open all year
Licensed and approved by local council
Inspection welcome by appointment
Inoculation Essential
A Satisfied Customer...
Hi, my name is Hops.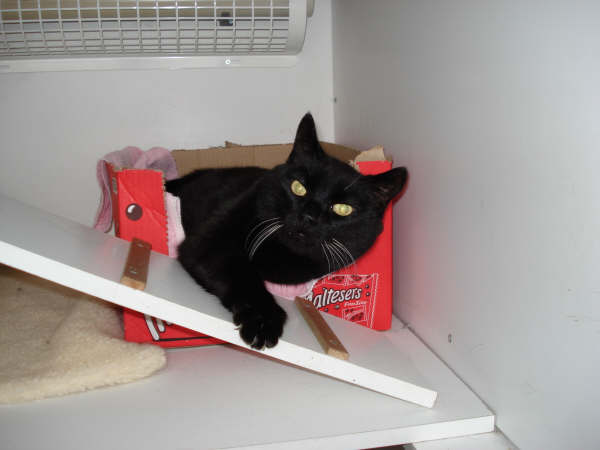 I am called Hops because I only have 3 legs, but it is no handicap to me, and at Kozy Kats I can jump about like a monkey.
I was a bit nervous when I first stayed in the cattery, but my servant for the duration waited on me hand and paw and I thought "I could get used to this".
Now, I just lay around under the heater watching the birds. It would be better if she let them loose in the pen with me, still, you can't have everything. I eat only food I like, which is usually chicken or cod, freshly cooked (I'd never get away with this at home), and when she is not looking I take my exercise then revert to the "poor me" look. It works, trust me!
I am so relaxed after my vacation, I need a holiday to get over it. See you next year.